Save Your Seat For Our
Total Wealth Symposium
(It's Free!)


Dear Loyal Reader,

We are entering uncharted territory …

Living in an era where personal freedoms are marginalized in the name of "national protection"…

Where the income we work so hard to earn gets skimmed by the IRS (at an ever increasing rate) before our paychecks even land in our hands.

Where the money we manage to save isn't secure since even "safe investments" are no longer safe — especially in light of the government admitting that they have the rights and means to confiscate what we have stashed away. Indeed, they already have a plan in place to do it.

Unfortunately, despite all the rhetoric on Capitol Hill, it is clear that you and I are not being represented.

Our essential freedoms of life, liberty, and pursuit of happiness are in grave danger.

Just look at the real state of our country. Our leaders racked up more Federal Debt (over $19 trillion) and more unfunded liabilities (over $125 trillion) than ever before.

Additionally, there are countless cracks in our economy: Our dollar is in bubble territory, the stock market is teetering on the edge of a collapse, REAL unemployment is ticking up, and don't even get us started on the presidential election.
And although they would never admit it, the Federal Reserve is running out of fuel to keep this artificial recovery going.

Indeed, troubling times await us.

And thus it will continue to be increasingly difficult to achieve and maintain total wealth —the type of wealth that allows you to live your life as you desire. The type of life that you deserve.

But alas, this type of total wealth is not impossible to reach and enjoy.

You just have to fight for it.
You Have to Fight Hard
You Have to Fight Smart
You can win this battle to achieve and maintain total wealth by shedding traditional financial tools in exchange for unique (and often unknown) tools.

Tools that allow you to have an extra layer of privacy, tools that protect your money from paying too much in taxes, and tools that give you an extra return on your capital.

We want you to have these tools at your disposal.

That's why in September we are uniting together for our 15th Total Wealth Symposium — a four day conference we put on every year for those who have the audacity to take control of their financial destiny … no matter the odds.

Here are the details for our 15th Total Wealth Symposium.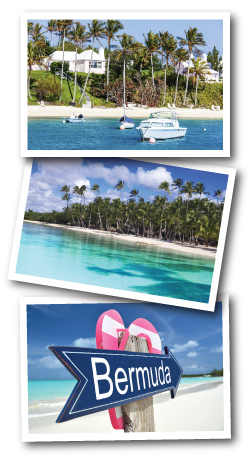 Where: Bermuda

We chose a beautiful location for our conference this year, but just as important, we chose a strategic location. Bermuda is a tax haven. Businesses often filter their profits through this island to legally avoid forking over their profits to the IRS. This is something you too can learn about to see if this is a strategy for you.

The conference will be held at the Fairmont Southampton, which is perched on Bermuda's stunning South Shore with miles of pink sand beaches. The resort stretches out over 100 acres, dotted with lush bougainvillea and towering coconut palms. You can spend your free time swimming, golfing, or enjoying the award winning spa.

When: September 14-17

Just a few months before the presidential election in the U.S., the timing of our conference couldn't be any better. Tumultuous times are ahead, no matter who is elected.

Price to Save Your Seat: FREE

Please note: We realize that it takes time to make a decision, so we're holding your seat for the next 2 days. No strings attached. You will lock in the lowest price of $495 per person while you finalize your travel plans.

Available Seats:

To keep the event intimate and friendly, we are limiting the amount of people who can attend to 400. Unfortunately, the vast majority of these seats have already been taken. So you must act now.

Key Speakers and Topics

Here are some of the key experts you will have the chance to hear from and speak with! (topics subject to change depending on global events leading up to the conference).

Doug Casey is a libertarian philosopher who has garnered a well-earned reputation for his erudite (and often controversial) insights into politics, economics, and investment markets. Doug has lived in 10 countries and visited over 175, and is eager to share his insight on what we can expect in the years ahead.

Jeff Opdyke, editor of Total Wealth Insider, will reveal the No. 1 secret to investing globally for maximum gains with minimum risks … without leaving your living room.
James Davidson, editor of Strategic Investment, will discuss why he believes America is facing an unstoppable collapse (He has proof that it is inevitable.) He will also give you practical advice for your investments.
Ted Bauman, editor of The Bauman Letter, will reveal his top five ways to live a sovereign life… a life of rogue freedom and bold prosperity … on a budget anyone could feel comfortable with

Bob Bauman — TBA — (Honestly, we never know what Bob will discuss until he walks on stage. As a former congressman and confidant of Ronald Reagan, Richard Nixon, and Gerald Ford … we are more than happy to give him that freedom. And, considering that our attendees are never left disappointed, I can guarantee you that he will leave a lasting impression on you.)
Paul Mampilly, Editor of Profits Unlimited, specializes in helping Main Street Americans find wealth in growth investing, technology, small-cap stocks and special opportunities. He will show you how to find the next Googles, Pfizers and Amazons so you can make massive gains.
Sen. the Hon. Michael Martin Fahy JP is the Minister of Home Affairs, Junior Minister of Finance and the Government Leader in the Senate. His Ministry encompasses the Departments of Immigration, Planning, Workforce Development, Rent Commission, Consumer Affairs and the Registry General.
JL Yastine — As an investigative journalist, JL has had the chance to meet and know financial greats like Warren Buffett, CEOs like Michael Dell and Frank Perdue, and global leaders like Fidel Castro. As our editorial director, JL will set the stage for the real purpose behind the event … and how you can take full advantage of the four day conference.
Josh Bennett, an estate and asset protection attorney, will give the driest speech of the conference. Seriously. And you should listen to every word. Why? Because hidden in his speech will be little-known ways to set up offshore entities, strange tax structures, and even tax loopholes that will protect every dollar you have made. To get specific advice for your needs, attendees will get a free 1:1 consultation.

Mark Nestmann, a global law professional, will reveal how you can move your IRA offshore for better returns and increased security. While doing this is easy, one specific mistake can cost tens of thousands of dollars. Mark has already paved the way for 9,000 clients, and fans of his work include Ron Paul and Dr. Gary North.
Chris Gaffney is the president of Everbank. He will be there to show you how to use their bank to buy gold, foreign CD's, and specialized investments that they created specifically for our readers. Their products are our favorite in the industry by far!
Eric Roseman, founder of ENR Asset Management, will reveal an investment strategy that has worked for investors for the last century. Most people ignore it, but Eric will show you how to take full advantage of it for incredible gains.
Brad Deflin is our privacy expert. He will show you how you to set up cyber security in your home so that you can use the Internet without worry.

Erika Nolan, founder of 1291 Group of Americas, will show you some new, as well as some very old, investment vehicles you can use to increase your wealth. These methods are far from the Wall Street norm.

Dan Zurbrugg will show you how to practically "hide" your money in Switzerland, and still be FATCA compliant.
Geoff Anandappa will show you alternative ways to build you wealth using exotic stamps, coins, and various collectibles. These assets provide consistent returns and are a great hedge against market volatility.
Juan Fischer will show you how it is possible to invest in Uruguay easy residency, citizenship, or just buying real estate (farmland or residential). Returns can often amount to 10% a year.

Rainelda Mata-Kelly will show you why you should consider a residency in Panama, where your money and liberty can go infinitely further than the United States.

Joseph Lipton will show you how to invest in diamonds in a new way that allows you to transport your wealth undetected.
Don Hosmer of Royale Energy will reveal how to invest in natural gas as an alternative play that could grow your portfolio to new heights no matter where the price of oil sits.
Robert Vrijhof, a top financial advisor based in Switzerland will be presenting conservative principles for investment diversification and asset protection.
Andrew Schectman of Miles Franklin will provide a creative strategy for diversifying one's assets with precious metals.
Rich Checkan of ASI will show you how to keep what you've earned through alternative asset ownership.
And There Are Over a Dozen Additional Speakers and Experts Who Will Be There to Give You Incredible Secrets to Wealth
Fact is, when we started planning this event … our 15th one … we wanted to step up our efforts.

We knew we had to pull out all the stops to make sure that you have the right tools to achieve total wealth, especially as it will be on the eve of the presidential election.

And we've asked our speakers to do the same.

We have zero doubt that you will walk away from this conference relieved that you have a game plan for the next several years to protect and grow your wealth.

A plan unlike any other.

A plan that will allow you to live the life you've always wanted and the life you deserve.
Listen to the Praise People Are Giving The Total Wealth Symposium!
You Must Hurry! Time is Running Out!
There are a limited amount of seats remaining.

And since we're holding your seat for the next 2 days, free of charge, there is no risk in signing up today.
Reserve Your Seat Now
Or call us at 877-422-1888 if you have any questions